Atlas Improv was founded in early 2004 by Mary Parmentier and Bryan Judkins. Their dream was to explore and innovate beyond what was familiar.
Our story goes back further than just a few years though. In the mid 1980s, Dick Chudnow, founder of ComedySportz, brought his brand of competitive improv comedy to Madison, and a figurative seed was figuratively planted.
As ComedySportz - Madison, we performed mainly short-form, a type of improvisational theatre where a show is segmented into five-to-ten-minute scenes and games. We loved what we were doing, and, during that time, we developed one of the show formats that we still perform today. It's as engaging for audiences and performers as ever. Each show is fresh and fun.
As managers, Parmentier and Judkins sought a creative environment that challenged and fulfilled us artistically. They knew that we were capable of more and wanted to push us to new heights. They realized short-form wasn't enough. In 2004, they started Atlas Improv. The active members of ComedySportz - Madison followed Parmentier and Judkins to do something new and amazing.
Today, Atlas Improv fosters an expert in each of its players. In story arc, character building, or pure wit, every performer is a master.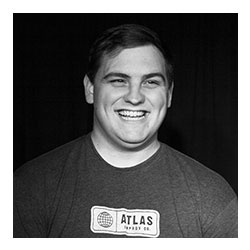 Dan Row joined Atlas as the winner of The Cut 2015.Growing up in rural Nebraska, Dan developed a love of storytelling, theatre, and puns, which he incorporates into his improv today. Outside of Atlas, Dan curates his ever-expanding collection of soundtracks from movies, TV, and video games, but opts to listen to a single song on repeat for hours on end--like a crazy person would do.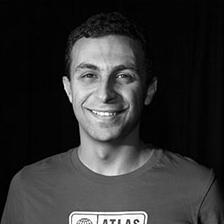 Engineer and researcher by day, improviser and coach during nights and weekends, Edmond doesn't remember how to be bored. He grew up in Beirut and moved to Madison in 2007. Life was too dull with four three-month gorgeous Mediterranean seasons and it was the balmy climate that drew him to Wisconsin's beaches. Life took another unexpected turn when he won The Cut in 2013 and said "yes, and" to joining Atlas Improv Company where he now performs on the weekends, enjoys teaching and coaching improv students and teams during week nights.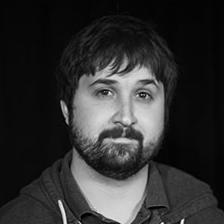 Griffin joined Atlas in December 2016. Originally from Ohio, he is an avid Cleveland sports fan and would love to talk to you about the Browns or Lebron's homecoming. When not performing in Atlas you can probably catch him dancing at a downtown bar with no discernible rhythm or style.
Jon joined Atlas in Fall of 2013. Originally from the Milwaukee area where he did improv in high school, he came to Madison for school and (for the most part) never left. When not at Atlas or proving facts at his day job, he enjoys many things normal humans like yourself probably would, like using a bicycle, reading a book or futzing around with music. When at Atlas, he enjoys scaring himself, like a new swimmer thrust into a pool of scenework. He recommends that you try the beer on tap at bars, because draft beer is generally better.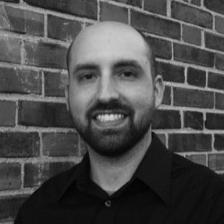 Josh Johnson has been improvising with Atlas Improv Co. since 2005. Highlights of his career at Atlas include his time on the Shakespeare team, hosting The Cut, and living with three other company members in the hallowed "Atlas House."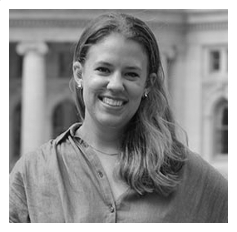 Laura joined Atlas as a co-winner of The Cut competition in 2016. She had no previous improv experience before taking her first class at Atlas last spring, but began performing music and theatre at a young age. When she's not on stage she can be found immersed in a book, spending time with her boisterous family, or fighting the patriarchy one research question at a time.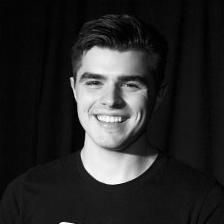 Matt joined Atlas in the fall of 2016. Before Atlas, he had little experience with theater of any kind save for a confused, one-act Cold War dramedy he wrote for a play festival. (The play definitely didn't end with the line, "Why the long face?".) Outside improv, Matt studies computer engineering at UW-Madison, and he enjoys writing, sipping Riesling, and collecting band t-shirts. Like any good finite automaton, he always knows where he is, though he often forgets how he got there.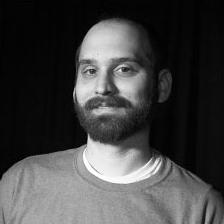 Michael joined Atlas in July of 2015. Born and raised in Orlando, Florida, he came to live with the snow and ice but stayed for the sweet Improv. When not working, you can find him playing games wherever he goes or doodling on any piece of paper he can get his hands on. Come speak to him if you are having problems with a riddle.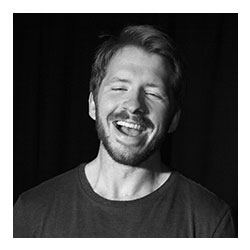 Steve joined Atlas as the 2014 winner of the Cut. Steve is a high school history teacher, and he would love it if you asked him about 19th century labor migration. He would hate it if you asked him if he ever hears a who. When Steve is not performing with Atlas, he is usually spending time with his cats, bombing at stand-up open mics, looking at his posters of Alan Thicke, or ghost-hunting in the nearby woods.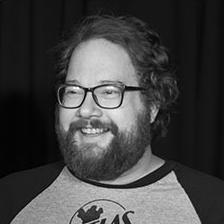 Steve joined Atlas in May of 2014. He has no prior experience in Improv, but an extensive background in theatre. He works in Madison, but isn't really wild about his job, and would prefer that you please not ask him about it. Steve is a wonderful cook, and improvises in the kitchen as well as on stage.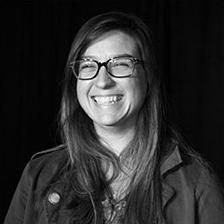 Tabatha Wethal joined Atlas Improv in December 2012. Outside Atlas, she is a multimedia journalist, writing and editing for a variety of publications since 2005 about everything from controversial federal legislation to mayo. She grew up in the Madison area, graduated from UW-Whitewater and works as a reporter at a daily news outfit in Madison. She is interested in sleeping late, reading memoirs, time travel and learning how to use the three shells.