Atlas Improv's philosophy emphasizes character-based storytelling, and, through our classes, we pass it on to our students. Besides being fun, comprehensive, diverse, and dynamic, our classes also build confidence, teamwork, leadership, and decision-making skills. Email
edu@atlasimprov.com
or call
(608) 259-9999
today for more information.
Just want to dip your toes in the gentle waters of improv?
Get a sampling at our monthly free workshop, Happy Hour Improv! Laugh, play games, and feel the freedom of a blank canvas. It's open to everyone, so bring a friend and join us for some fun! After we wrap up the improv, feel free to join us as we grab a drink down the street.
This workshop is usually held at our 609 E Washington location on the first Thursday of each month from 6:00 - 7:30 pm. Like us on
Facebook
to be kept up-to-date with any scheduling changes or email
edu@atlasimprov.com
for more information.
Lose inhibitions, make some friends, and learn the basics of improvisation in our introductory course. This ten-week class meets once a week and is taught by our trained professionals. We'll give you top-notch training in pantomime, characters, and story-telling, while preparing for a performance on the Atlas Improv Co. stage. The class costs $185 or $130 for students, educators and veterans. No previous experience necessary.
To ensure all students in our system have a shared improv vocabulary and an understanding of Atlas's philosophy, we ask that all students who are new to Atlas begin with our Improv Core Class.Please contact our education coordinator at
edu@atlasimprov.com
with any questions.
The Winter/Spring 2020 class schedule has been announced! Classes run for 10 weeks.
Classes will go on sale at
12 noon on Saturday, December 14th
Space is limited.
If a section is sold out, contact
edu@atlasimprov.com
to sign up for the waiting list.
Saturdays 1-3PM
– Starts Feb. 15th
Mondays 7-9 PM
– Starts Feb. 10th
Tuesdays 7-9 PM
– Starts Feb. 11th
Wednesdays 7-9 PM
– Starts Feb. 12th
Our class shows are deliciously sponsored by
Roman Candle Pizzeria
! Get a slice at one of their locations in Madison, Middleton, Fitchburg or Milwaukee!
We're always looking for new talent. Check out when our next open auditions are
here
.
Email
edu@atlasimprov.com
or call
(608) 259-9999
to register. We can take your registration over the phone with a credit card or in person at our shows. You may also mail us a check at 609 E Washington Ave, Madison, Wisconsin 53703. Payment is non-refundable and must be received to guarantee a spot in the class. Registration is processed on a first come, first served basis, as class sizes are limited.
All classes meet at the
609 E Washington Avenue
.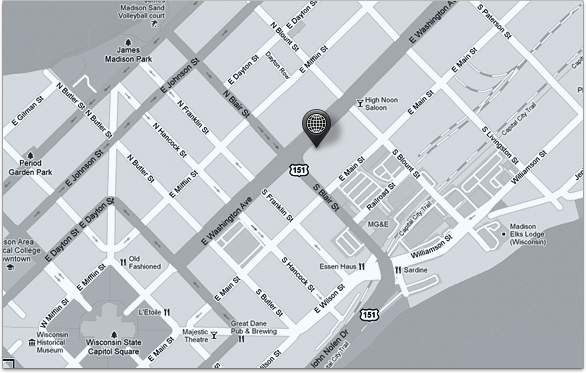 "I took the level I because I wanted to improve in something that scared me. I took level II because level I was so much fun."
"Each week we built on previous lessons. I had fun every week, felt challenged each class, and learned something new each week."
"The instructors were nothing but helpful and encouraging."
"It was great! I still can't believe I did it. I remember seeing an improv show a couple of years ago for the first time, feeling nervous FOR the performers."
"I took improv because I wanted to keep my mind sharp. Stay on my toes! Specific goals were to develop characters and try out different personalities."